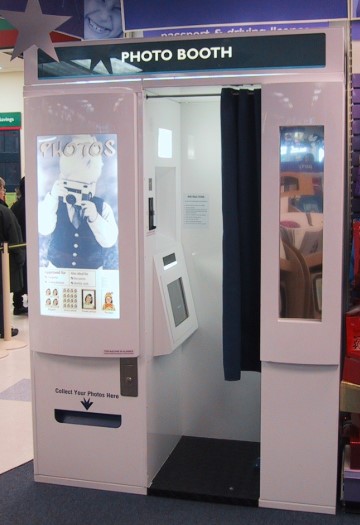 Restaurants have moved beyond the tag of just being ordinary eateries. As such, restaurateurs have realized the need to make their businesses an excellent plan to have some good times, not just a place to eat. Providing your clients with a sublime entertainment experience will undoubtedly keep them coming back repeatedly. Besides just having some songs playing in the background, here are some compelling entertainment ideas for concertgoers.
Install a Photo Booth
A photo booth is a classic piece for people who like capturing special moments in the old school way. Photo booths are not a standard entertainment option in restaurants, but this does not mean that they do not have anything to offer. Adding a photo booth to your restaurant can be rewarding in many ways. Millennials, who did not get a chance to use these gadgets, would certainly cherish the opportunity to explore the benefits of having a photo booth.
Hang Some Digital Arts on the Dining Area
If you are planning to start or if you are currently running an eatery, adding some mind-blowing pieces of art can be rewarding in many ways. A good number of diners often take some time to go beyond the usual stuff found in a restaurant. Adding some engaging pieces of digital art p
resents an opportunity for your visitors to engage all their five senses. Being able to relate the visual elements with the delicacies on the plate is satisfying in many ways.
Have Some Karaoke
The concept of giving guests some time to do karaoke is fast gaining popularity, especially in the West. The evenings, in particular, are an ideal time to have karaoke. By allowing your guests to share the mic and sing their favorite songs, these experiences will undoubtedly brighten up things. Karaoke nights in an eatery are always fun and engaging, and your guests will undoubtedly be making plans to come right after leaving your den.
Offer Some Cooking Classes
Yes, you've got it right. Offering some engaging cooking classes occasionally can be a decent way to spice things up. Who would turn down the opportunity to learn what makes their favorite dish special from an authority? Most people would certainly be open to this idea, and this can prove essential as far as improving your reputation is concerned.
The range of entertainment ideas for hoteliers is diverse. The key to getting the right results from entertaining your guests lies in how you roll out your plan. Get a little bit creative by looking beyond traditional entertainment options, and your guests will undoubtedly love it.